Samsung Galaxy S20 FE, Designed for the Fans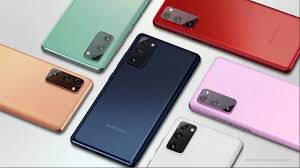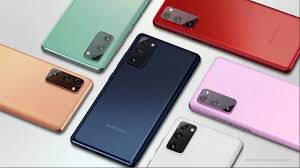 Imagine a Samsung smartphone based on your feedback of what you want and desire in a device… Well, stop imagining, because that is exactly what the Korean company has designed and launched.
Samsung has revealed its latest smartphone, the Galaxy S20 Fan Edition (FE) based on feedback from its customers who were surveyed on a number of topics to inform the features that are implemented on the new mobile phone.
The Galaxy S20 FE was launched at the Galaxy Unpacked for Every Fan event on 23 September.
Samsung says Galaxy S20 FE features a professional-grade camera array, high refresh rate display an all-day 4,500mAh battery and comes in a swatch of colours including Cloud Red, Cloud Orange, Cloud Lavender, Cloud Mint, Cloud Navy and Cloud White.
The Galaxy S20 FE is powered by a Qualcomm Snapdragon 865 processor and is available with either 128GB or 256GB of internal storage.
It has 6GB of RAM and a Full HD+ AMOLED display with a refresh rate of 120Hz.
The Galaxy S20 FE boasts triple-lens camera's on the rear with a 12MP ultra-wide camera, 8MP telephoto camera, and 12MP wide camera including a punch-hole front-facing 32MP camera for high-quality selfies. Let's not forget the 30x space zoom.
Other features include an IP68 rating for water and dust resistance and an optical in-display fingerprint reader and it supports wireless charging.
While the new smartphone will be available from 2 October and priced at $699, there is no indication of South African pricing and launch date information.