Melon Mobile makes eSim connectivity a breeze
Melon offers a digital eSIM experience whereby you can be up and running within five minutes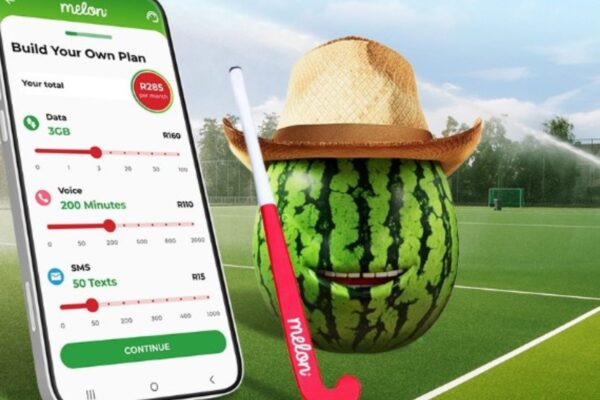 One of South Africa's newest mobile virtual network operator (MVNO) — Melon Mobile which launched eSIMs last month has made mobile connectivity a breeze.
Melon offers a digital eSIM experience whereby you can be up and running within five minutes without the need to visit a physical store which can be tedious process.
For those who are not aware, an eSIM, is a digital counterpart to the traditional SIM card and is now accessible to users equipped with eSIM-compatible smartphones.
Choices
In an interview at the Novacom Africa Digital Transformation Strategy Summit, Calvin Collett, Founder and CEO of Melon Mobile said the eSIM represents another stride toward the full digitisation of the company's services.
"Our customers now have the choice to use our service over eSIM or physical SIM, or even have a Melon eSIM as a secondary SIM to take advantage of our data and voice prices — especially when they are locked into long-term contracts they can't get out of."
ALSO READ: Honor annonunces launch of AI powered Honor 90 series in SA
How it works
To sign up for an eSIM on Melon Mobile, users must download the operator's mobile app on Android or iOS.
Select "I need a SIM."
Opt for "eSIM."
After that, users must provide their details via their Google accounts or manually enter their name, surname, email address, and phone number.
Once the order is complete, subscribers must perform a self-RICA with their ID book, ID card or passport and a selfie. Once successful, they can activate and download their eSIM directly from the app.
When the account is activated, users get a 30-day free trial that includes 100MB of data, 10 minutes of voice minutes and 10 text messages.
Support
If users have problems, there is WhatsApp support so that they can interact with Melon Mobile to assist them though the process.
Melon Mobile also introduced family plans allowing users to create multiple Melon subscriptions on one account, with data and voice capable of being allocated to several profiles.
ALSO READ: Huawei P60 Pro changes the way we think about smartphones