GWM celebrates 16 super years in Southern Africa
Great Wall Motors (GWM) which has found phenomenal success with its P Series and Haval range has seen growth and success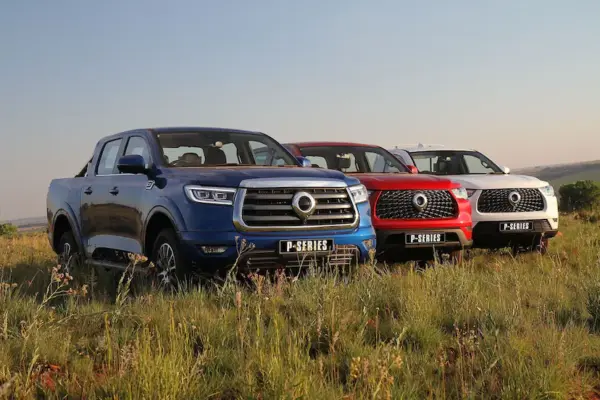 Great Wall Motors (GWM) the maker of Haval is celebrating its 16th anniversary in Southern Africa. 
The company which has found phenomenal success with its P Series and Haval range has seen growth and success that is now firmly entrenched in Mzansi and is a regular Top Ten performer on the monthly vehicle sales charts.
GWM was founded on 1 July 1990 by then 26-year-old entrepreneur Jack Wey and the Chinese giant produced its first vehicle in 1993.
GWM in SA
The Southern Africa subsidiary was established in 2007 with the arrival of the first shipment of Single Cab and Double Cab bakkies (later named Steed 5) and a multi-wagon model.
In 2017, the company's name was changed to Haval Motors South Africa to symbolise an investor change and it was transformed from a national distributor to a wholly owned subsidiary of GWM, by then already with an established presence in over 60 countries.
Since then, GWM has shown spectacular growth, with an improvement in sales of up to 54% Year-On-Year.
Customer centric
Haval Motors SA Chief Operations Officer Conrad Groenewald said the company's customer-centric approach has seen explosive growth in their dealer network, having now expanded locally to nearly 100 dealerships countrywide.
Groenewald ascribed GWM's astronomical growth to its insistence on "excessive investment" in research and development of new products, new energy (PHEV, FHEV, BEV and FCEV) and intelligent vehicles.
"In addition, a new technology centre and a NEV trial-production laboratory has been completed to create industry-leading technology and vehicles."
Innovation
GWM also plays a leading role in the industry in the development of an intelligent network, with key technologies such as 5G, autopilot and V2X.
The company displayed L3 level automated driving technology to the public for the first time in 2015, and officially launched the "i-pilot" autopilot system jointly developed by China, the United States and India in 2017.
In 2018, the 5G-based autonomous remote driving technology jointly developed by GWM, China Mobile and Huawei passed the test at GWM' Xushui Testing Ground.
Promotions
GWM said "Go With More" is the culture of the brand and the company is committed to stay for the long run.
"This will be again showcased in this month of celebrations, supported by GWM's extensive dealer network in South Africa, to thank all its loyal customers for their ongoing support.
"The public, on test driving the vehicles, will enjoy the special promotions on offer, which include being able to win family trips and much more," GMW said
BrandZ Top 20
Meanwhile, GWM has been ranked as one of the BrandZ Top 20 Chinese Brand Builders for the year 2023.
GWM said the accolade reaffirms the company's commitment to excellence, innovation, and its dedication to building a strong brand presence both domestically and internationally.
The BrandZ Top 20 Chinese Brand Builders 2023 report, compiled by a panel of Industry experts and analysts, showcases the most influential Chinese brands that have successfully established themselves as global leaders in their respective industries.
It considers multiple factors, such as market performance, consumer perception and brand investment.
ALSO READ: Haval Motors SA invests in parts operations and moves into larger distribution centre