Former Durban pastor with over 100k followers embarks on Hajj [VIDEO]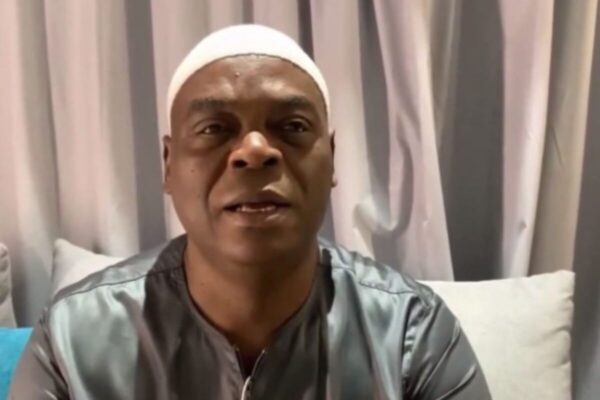 A former pastor from Umlazi in Durban, KwaZulu-Natal, who is on Hajj this year said he has been overwhelmed by his experience in the holy lands of Makkah in Saudi Arabia.
Ebrahim Richmond has over 100 000 members in his congregation who have all embraced Islam.
He is one of many South African's performing Hajj this year as a guest of King Salman and Crown Prince Muhammad bin Salman.
Watch the Ebrahim Richmond narrating his story
#VIDEO: A touching story of an inspiring dream and voice that changed the whole life of Ibrahim, who was a priest, to led him to convert to #Islam. #Hajj2023 By @hkkk969 pic.twitter.com/MjomdCQJqJ

— Saudi Gazette (@Saudi_Gazette) June 26, 2023
Reverting
Richmond narrated the story of how he revered to Islam saying that he had a calling.
"I was sleeping and had a dream where I hears this voice who said tell your men to white ghutras (Arabian turban). Then I said, its just a dream, but he came again and again and the last time this voice became aggressive now.
"Then I went, it was a congregation, I was going to tell this people, let them believe. You know who Allah made it easy, they just accepted, all them," Richmond said.
Richmond said he could not believe that he was destined to embark on the journey of Hajj.
"When they told me, you are going on Hajj, I said wow… and when the day came, I could not believe it."
Hajj begins
Meanwhile, millions of Muslim pilgrims streamed into the tent city of Mina on Monday on the first day of the annual Hajj.
The pilgrims department their hotels in Azizia late on Sunday to Mina which is about five kilometres from the Grand Mosque in Makkah, Saudi Arabia.
On Tuesday, after the early morning prayer, they will department for an open plain, ahead of the Hajj's climax at Mount Arafat, where Prophet Mohammed (peace be upon him) delivered his final sermon.
Pelting the devil
After sunset, they will journey the short distance to Muzdalifah, where they will sleep under the stars before returning to Mina and perform the symbolic "stoning of the devil" ceremony on Wednesday.
After casting pebbles in the "stoning of the devil" for three days, marking the start of the Eid al-Adha religious holiday, pilgrims return to Makkah to perform a farewell "tawaf" – circling seven times around the holy Ka'ba.
Eid al-Adha will be celebrated on Thursday in South Africa.