Oppo Reno10 Pro coming to South Africa this week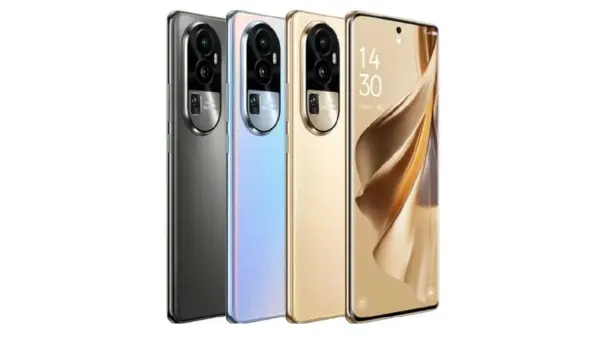 As smartphone manufacturers go all-out to differentiate their devices, appeal to customers and gain market share, tech giant Oppo has increased its share of the high-end market significantly.
Holding 19.6% of the Chinese market in the first quarter of 2023, Oppo's 's growth trajectory is remarkable for a relative newcomer.
In South Africa, where Oppo launched as recently as 2020, it is already making waves as a fresh alternative to well-established brands because it offers world-leading innovative and premium technology at a highly competitive price point.
Launch
This week, Oppo will be unveiling its premium Reno10 Pro Plus to the world in South Africa, which will be the first country to lead the market with this device.
As part of its dual-flagship high-end strategy, the latest in the Reno10 Series, the Reno10 Pro Plus first, followed by the Reno10 Pro.
Liam Faurie, Head of Go-to-Market and Operations of Oppo South Africa said the Reno10 Pro Plus brings to life the company's ethos of creating technology for humankind.
Features
The Oppo Reno Pro Plus boasts a 64MP Telephoto Portrait camera combined with the Portrait Expert Engine
The device also features next-generation innovation in SUPERVOOC fast charging that charges the device from zero to 50% in just 10 minutes or 100% in 29 minutes.
In a country defined by load-shedding, this fast-charging and long battery life is a game-changer: consumers rely on their devices for communication, work, and entertainment, which is why having access to a smart device is essential.
"Even the most energy-draining users will be able to get through the day thanks to the self-developed Battery Health Engine, which allows for more than 1600 charge cycles, or over four years of optimal battery health, double the industry average," Oppo said
The Reno10 Pro+ also boasts intelligent connectivity, speed, high performance and studio-quality images, enabled by the MariSilicon X chip.