WATCH: Samsung Wooows with the new Galaxy S23 series
Samsung said the Galaxy S23 goes further than the Galaxy S22 with an unrivalled camera, ultimate gaming and enhanced speed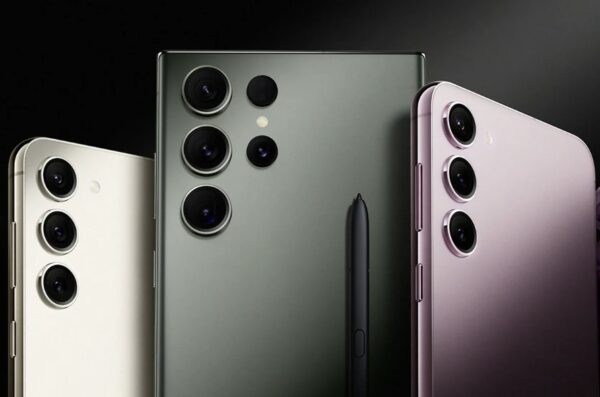 Tech giant Samsung has unveiled its Galaxy range, the S23, S23+ and the S23 Ultra boasting a 200MP camera.
The Galaxy devices were launched on Wednesday in San Francisco, California, under the theme "Wooow is Coming".
Last year the Galaxy S Series took a huge leap forward with the S22 Ultra merging with the Note series with the pro-grade camera and performance of the S Series.
Samsung said the S23 goes further than the S22 with an unrivalled camera, ultimate gaming and enhanced speed.
"The new Galaxy S series offers the ultimate premium smartphone experience designed for today and beyond."
Justin Hume, Samsung's Vice President of Mobile said the Galaxy S23 Ultra is in a class of its own,
"The S23 Ultra stands out with a 200MP camera. This is double what we announced last year…It is a photographer's delight."
Samsung Galaxy S23 Ultra
Display
Samsung said the Galaxy S23 Ultra boasts a 6.8-inch edge display which reflects the legacy of the Galaxy Ultra series.
The device has a newly shaped curvature on the displays edge which creates a large flat surface area compared to the S22 Ultra.
The contour cut camera housing around the camera has been removed for a clean and leaner across all models.
The S23 Ultra is the first smartphone to incorporate Corning Gorilla Glass Victus 2 glass which offers more durability for long term use and contains an average of 22% pre-consumer recycled materials.
Cameras
Samsung said it took the S23's Nightography capabilities one step further to allow users to take photos even in a low-light environment.
The S23 Ultra boasts a 200MP sensor to create bright and detailed shots in the dark of night.
It's the company's first ever 200MP sensor upgraded from the 108MP on the Galaxy S22 Ultra.
This means users will be able to print photos into canvas-sized images to hang in their homes or office.
By using four adjacent pixel to detect differences from left to right and top to bottom, it allows the camera to focus faster and more accurately because it has more points of reference.
Samsung's new Adaptive Pixel Sensor on the S23 Ultra combines 16 pixels into one larger pixel to improve lighting.
Samsung said it has also improved the image stabilisation technology when Adaptive VDIS which analyses and sub-divides movements and recognises lighting conditions to stabilise video.
Samsung has also introduced a new Astro Hyperlapse feature which lets users take clips of start movements or trails by selecting 300 x setting in Hyperlapse mode without any special equipment.
The S23 Ultra also boasts 8K video recording at 30FPS with a wider angle from 57 to 80 degrees and a bigger pixel size.
Selfie cameras for all three models now have a resolution of 12MP, this is an upgrade from the S22 and the S22 Plus' 10MP.
The selfie camera also features Super HDR with 60FPS.
Performance
The Galaxy S23 features the latest Qualcomm Snapdragon processor called Snapdragon 8 Gen 2 mobile platform for Galaxy.
Battery
The S23 Ultra boasts a huge 5000mAh battery capacity for long gaming time.
Software
The S23 ships with the new One UI 5.1 with Modes and Routines feature.
Routines can trigger a sequence of actions on your device based on your activities and the new Modes option lets you create customised settings for different parts of your life like sleep, exercise, driving, work and relaxation.
Collaboration
Samsung said it has collaborated with Google so Galaxy users can be more connected to people and products in personal and professional settings.
During video calls, the S23 Ultra leverages the power of Google Meet with Samsung Notes and S-Pen to let users co-edit documents in Samsung Notes.
Privacy and Security
The S23 series is protect Samsung Knox which provides end-to-end protection throughout the S23 series entire life cycle, from the chip and software all the way up to the apps.
Samsung promise to provide 5 years of security updates and 4 generations of One UI Android OS upgrades.
Samsung Galaxy S23 Plus and S23
Both the Galaxy S23 Plus and S23 maintain flat displays as 6.6 inches and 6.1 inch
The Expert Raw app that Samsung introduced last year on the S22 series has also been upgraded on the S23, which allows users to shoot at 50MP mode compared to 12MP on the S22 series.
Expert Raw gives photographers access to the uncompressed data of an image straight from the camera sensor: raw.
Battery
Samsung has also increased the battery capacity of the S23 and S23 Plus by 200mAh.
The S23 boasts a 3900mAh battery while the S23 Plus features a 4700mAh battery.
Gaming
Samsung it has ensured the S23 display is readable in various ambient lighting conditions with the advanced Vision Booster feature.
The S23 series now automatically adjusts and enhances colour and contrast at three different ambient lighting conditions throughout the day.
Design and Colours
Samsung said the new Galaxy S23 series has more recycled materials compared to the S22 Ultra including recycled aluminium, glass and plastics sourced from discarded fishing nets, water barrels and PET bottles.
"We hope that our use of recycled fishing nets in the Galaxy S23 series could prevent more than 15 tons from entering the worlds oceans by the end of 2023."
All three models come in four colours: Phantom Black, Cream, Green and Lavender.
Pricing and availability
Starting on 24 February 2023, Galaxy S23 Ultra, Galaxy S23+ and Galaxy S23 will be available countrywide in carriers and retailers online and Unlocked by Samsung versions on Samsung.com.
Pre-order the Samsung Galaxy S23 series and get an upgraded memory size of 512GB HMV (High-Memory Variant)
plus a Galaxy Tab S6 Lite Wi-Fi (SM-P613) when you purchase the 256GB. The offer starts on 02 February to 06 March 2023.
The R10 000 trade-in offer allows customers to save a fair portion of the cost provided the device they want to trade in is up to standard.
This offer includes the discounted Samsung Care Plus offer once-off fee of R499 across Galaxy S23 Ultra, S23+ & S23. Applicable from 02 February to 30 April 2023.
The recommended retail price for Galaxy S23 Ultra is R31 999, Galaxy S23 Plus is R23 999 and Galaxy S23 is R21 999.
Galaxy Book3 Series
Samsung has also introduced its new premium line-up of Galaxy Book3 PC's.
The Galaxy Book3 Premium line-up features four devices.
Galaxy Book3 Pro comes in two sizes (14" and 16") and provides robust power and comes in a classic clamshell form factor plus the thinnest and lightest body in the series.
The Galaxy Book3 Pro 360 comes in a 2-in-1 convertible form factor for those who want a device with touch screen versatility.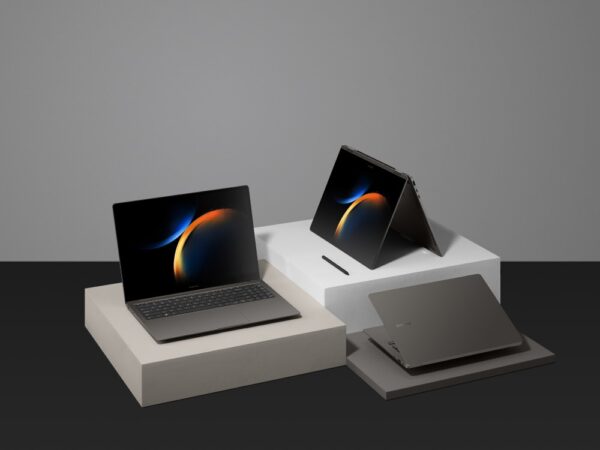 Galaxy Book3 Ultra
The Galaxy Book3 Ultra is Samsung's first ever top of the line Ultra for their PC's.
Both the new Galaxy Book3 Ultra and Pro series are built on the latest 13th Generation Intel processors.
Galaxy Book3 Ultra and Pro Series users will receive a two month free trial of Adobe Lightroom with the purchase of their device.
For the first time, Samsung is introducing a 16" Dynamic AMOLED 2X 3K display with enhanced colour visualisation.
The new 16:10 screen ratio keeps more content visible on the screen allowing users to see 11% more information in just one glance.
ALSO READ: [WATCH] Samsung Galaxy Z Fold 3 – A Tablet in Your Pocket [REVIEW]