Highly Recommended Exclusive Books Reads for June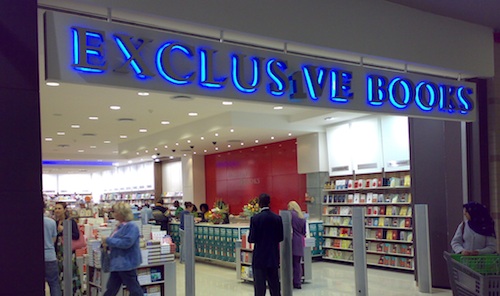 With the onset of winter, Exclusive Books have some hot reads the cold days and night including fiction, non-fiction, young adult and children's titles on the recommended reading list for June and an extended list of children's titles.
Batya Bricker – Exclusive Books Marketing, Loyalty and Procurement – General Manager said the recommends selection for June is dominated by the much-awaited Finding Me, by Viola Davis.
"Viola's piercing and unforgettable Oprah interview has set in motion even more interest in this trailblazing black actress, and readers are chomping at the bit for this book release. It's going to be huge." –
Exclusive Books recommended titles are merchandised in front of all their stores every month and are carefully curated in different categories.
The aim is to assist customers to see at a glance, and in a short space of time, titles that are new, trending and have caught the eyes of the Exclusive Books buyers in among 1000's and 1000's of titles.
There are choices for all genre tastes, and now the dedicated EBR for children will offer an even wider and deeper rage for younger readers.
Fanatics members also earn a whopping 200 bonus points on their purchases from the list during June.
There are 13 Fiction titles in June
In The Murders at Fleat House by Lucinda Riley the sudden death of a pupil in Fleat House at St Stephen's – a small private boarding school in deepest Norfolk – is a shocking event that the headmaster is very keen to call a tragic accident. But the local police cannot rule out foul play and the case prompts the return of high-flying Detective Inspector Jazmine 'Jazz' Hunter to the force.
At once heartbreaking and uplifting, and its focus on the themes of war and loss, love and friendship across cultures is both topical and timeless: The Long Road from Kandahar by Sara MacDonald is a powerful story from a writer operating at the height of her powers.
Welcome to Turtle Cove – a luxury resort. Couples Lou and Adam, Eliza and Noah, spend a few days relaxing on the beach, while their kids are happily distracted. But appearances can be deceiving…The Cove by Alice Clark-Platts is a first-class, escapist thriller.
Yinka, Where is your husband? by Lizzie 
My Name is Yip by Paddy Crewe
Book of Night by Holly Black. 
Elizabeth Finch by Julian Barnes 
Blood Sugar by Sascha Rothchild 
Memphis by Tara M. Stringfellow 
The Aerialists by Katie Munnik 
Trespasses by Louise Kennedy 
In Wild And Wicked Things by Francesca May 
Bot deur Carien Smith 
The Murders at Fleat House by Lucinda Riley
The Long Road from Kandahar by Sara MacDonald
The Cove by Alice Clark-Platts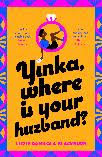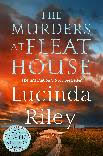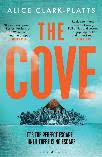 There are 15 non-fiction titles for June.
Don't Worry by Shunmyo Masuno 
In WayMaker by Ann Voskamp 
New History of South Africa by leading historians and other scholars under the editorship of Hermann Giliomee, Bernard Mbenga and Bill Nasson. 
Trust and Inspire by Stephen M. R. Covey 
You, Happier by Dr Daniel G Amen 
Trauma: The Invisible Epidemic by Dr Paul Conti.
Africa Is Not A Country by Dipo Faloyin 
On The Rocks by Thando Pato 
Bulelani Ngcuka: The Sting in the Tale by Marion
Crossroads by Koni Benson 
Finding Me by Viola Davis. 
My Fourth Time, We Drowned by Sally Hayden 
Obsessive, Intrusive, Magical Thinking by Marianne Eloise's 
Take Charge by Nyimpini Mabunda
In Tapestries of Life by Anne Sverdrup-Thygeson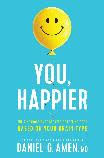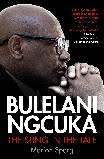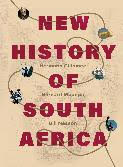 EB recommends for children
There are three titles in the 6-9 children's category.
The InvestiGators by John Patrick Green
Judy Moody 16: In a Monday mood by Megan McDonald
Asterix 39 & Griffin by Jean-Yves Ferri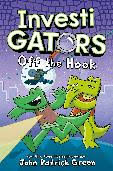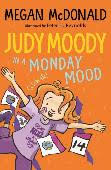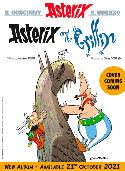 There are 3 titles in the 10 – 12 age category.
The Thief Who Sang Storms by Sophie Anderson.
Maja and her Friends by Larysa Denysenko
Code Name Bananas by David Walliam
There are three Picture Books for June.
The Tale Peter Rabbit by Beatrix Potter
The Woolly Bear Caterpillar by Julia Donaldson
Do You Love Exploring? by Matt Robertson
The last 9 titles are Teens and Young Adult
Children of the Flying City by Jason Sheehan
Die Sproetebessies en die hart van die Swart Roos deur Troula Goosen
The In Between by Marc Klein
The Sisters of Straygarden Place by Hayley Chewins
I Kissed Shara Wheeler by Casey freaking McQuiston
Chain of Iron The Last Hours by Cassandra Clare,
Family of Liars by E.Lockhart
Skulduggery Pleasant 15 Until End by Derek Landy
Mixtape van die Liefde met Anjie Krog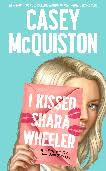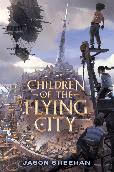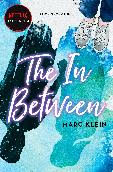 Under the current Covid-19 restrictions Exclusive Books are hosting real life book launches again – albeit with restricted numbers.
Exclusive Books are still hosting authors on webinars and everyone who is signed up for fanatics will receive news about events