How to use the New Huawei Matebook D14 and the Super Device features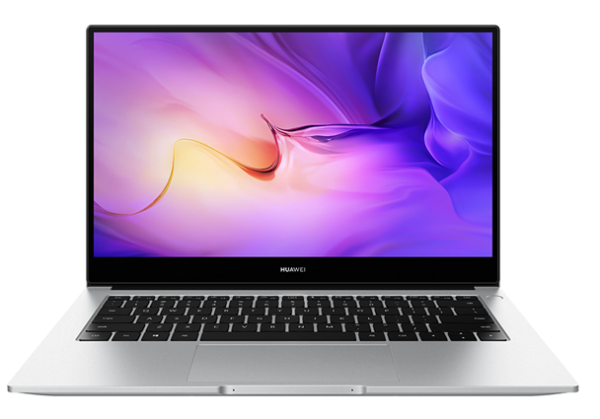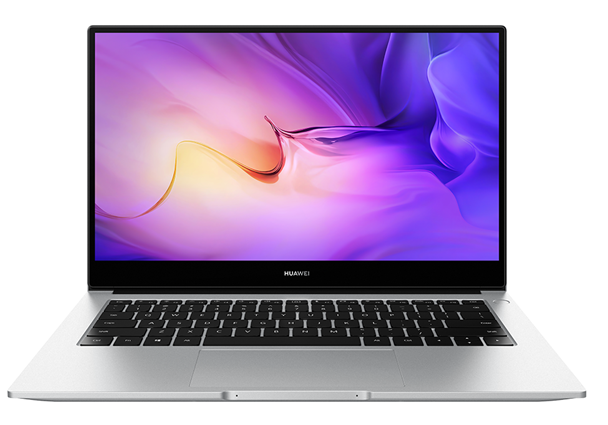 The way we use technology is changing at the fastest rate in history. Just a few years ago, working from home was something that companies offered as an incentive, calling it 'flexible working'. In 2022, it has become equally normal to work full-time in the office, full-time from home or somewhere in between.
With a rise in flexibility comes a demand for technology that facilitates this. This includes using PCs, laptops, tablets and smartphones in varying combinations at the same time. These needs are not necessarily restricted to the workplace either, given that we now use the same tools (smartphones, laptops and tablets) for both entertainment and work.
To accommodate this, forward-thinking technology companies are making a massive shift. Brands are moving from simply creating computers, tablets or smartphones to creating devices that exist as part of a greater ecosystem. By being able to seamlessly connect these devices, users are able to enjoy a more productive experience than ever before.
Leading technology company Huawei has set out a new vision of the future, where our technology is unified into a single multi-device system. It begins with PCs, smartphones, tablets, and extends to headphones, speakers and even printers.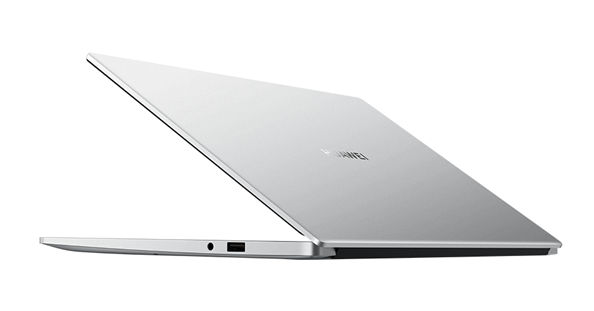 Super Device is the future
The Super Device is the practical application of Huawei's Seamless AI Life. It breaks the barriers between the tools we use every day, making our lives exponentially easier.
The Super Device is essentially 'created' by connecting one compatible Huawei device with another. Through the Super Device on a Huawei PC, after designating the initial connection as a trusted device, you can actively discover and connect to your Huawei tablet, or Smartphone. Huawei's Drag-to-connect operation is an industry first and the experience is easy and intuitive.
The concept of the Super Device is exciting, but we need to understand the practical applications of Huawei's vision. Once your HUAWEI nova 9 for example, connects with the PC to form a Super Device, you can access files across devices, just like using a single device. This sets you free from complex file transfer processes, so you can focus on maximising productivity with less distractions. For instance, you can draft an email on your PC and easily attach a file that is saved on your tablet.
Three different options to double your efficiency on a laptop
Mirror Mode
The tablet's screen mirrors exactly what the PC's screen is showing. It allows the tablet to use the PC's superior hardware, while the PC has access to the functionality of the tablet's stylus. Users can also use the tablet to draw, with the image appearing straight onto the PC. In the Smart Office, the tablet can be used during a presentation on the PC, with the tablet's touch-screen making it easier to annotate or skip slides.
Extend Mode
The PC's display is extended, using the tablet as a second screen. This makes for a more efficient smart office experience. Users can open two PC software at the same time, one displayed on the laptop screen and the other on the tablet screen. Perfect for taking notes during an online class or video conference call.
Collaborate Mode
The users' tablet and laptop can share the laptop keyboard and use a mouse simultaneously on both screens. Plus, files and texts can be dragged back and forth across operating systems.
Through these ground-breaking innovations, Huawei is bringing a seemingly futuristic experience into the modern-day Smart Office. This enables users to work more flexibly than ever before, with Huawei's products working seamlessly together to adapt to the user's every need.
Embrace a new integrated experience with a smartphone
Once the PC-smartphone Super Device is created, the smartphone is transformed into an external drive connected to the PC. This connection is established wirelessly, no cables are needed. Once connected, the smartphone will get allocated its own drive letter and icon in the 'This PC' window. Users can access the files saved within in the same PC file system UI they've gotten used to, and take advantage of Multi-device Document. Things they can do include attaching a smartphone document to an email that's being drafted on the PC and saving an image directly to the smartphone. Furthermore, after setting connected devices up as trusted devices, the PC will automatically connect to them as soon as they are brought within range. Users who have no need for Multi-Screen Collaboration can also exit the window without affecting the connection.
Easily share files and launch apps Files can be shared between two devices by a simple drag-and-drop or a tap. This lets the user easily view, edit and share files, images and text on both sides. What's more, content can be directly copied and pasted between two devices, which is straightforward and easy-to-use.
Peripherals such as a mouse and keyboard can be used to control the smartphone, so the user can work on both devices directly by only using one device. Users can also launch smartphone apps from the laptop (apps including those for video, news and productivity etc.).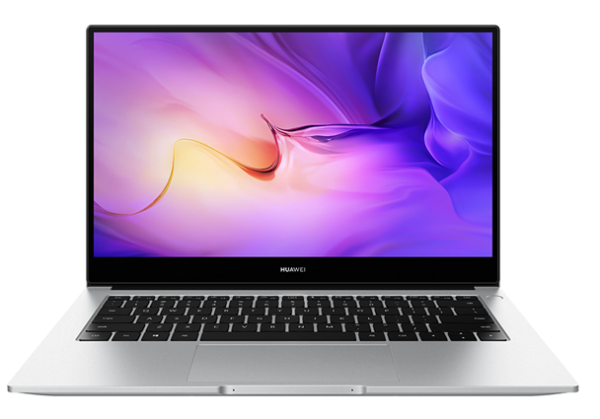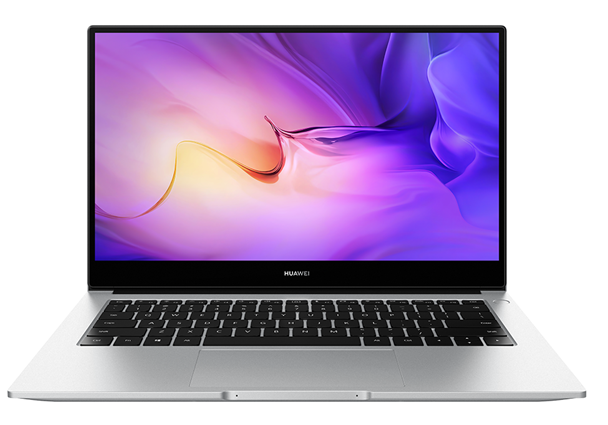 Connect to calls
Answer audio and video calls on laptop: Users can use the laptop to answer audio and video calls received on the smartphone. The laptop's camera, microphone and speakers can be used as the external equipment for the smartphone, so the users can release their hands from holding the phone and be more efficient when multitasking.
Enjoy the efficiency of multitasking
Multiple tasks on one display, greatly improving efficiency and productivity. Common usage scenarios include comparing products from multiple shopping apps, cross-checking information between news apps, or attending an online class on one app and taking notes on the second, while discussing with classmates on the third one. Whether for study or work, the new Multi-screen Collaboration makes multitasking more efficient.
If locked, you can simply unlock the phone from the PC. Users can control the smartphone from the HUAWEI MateBook D14 using features such as gesture password, numeric password and customised passwords.
Ways to upgrade your PC manager into the latest version:
Discover the world of the HUAWEI Matebook D14 today and enjoy a cohesive multi-device experience, whether on your tablet, smartphone, laptop, and more.
Purchase the HUAWEI MateBook D14 now for R14999 on the Huawei Online Store , which includes a FREE HUAWEI Blue Bag, Bluetooth mouse . T&Cs Apply
Vodacom, MTN, Telkom, CellC
Purchase the HUAWEI MateBook D14 for R599 per month for 36 months and receive a FREE HUAWEI Blue Bag, Bluetooth mouse and Microsoft Office 365
Incredible Connection
Purchase the HUAWEI MateBook D14 for just R14 999 and receive a FREE HUAWEI Blue Bag, Bluetooth mouse.