Fujifilm's new head office in Sandton to be completed in 2022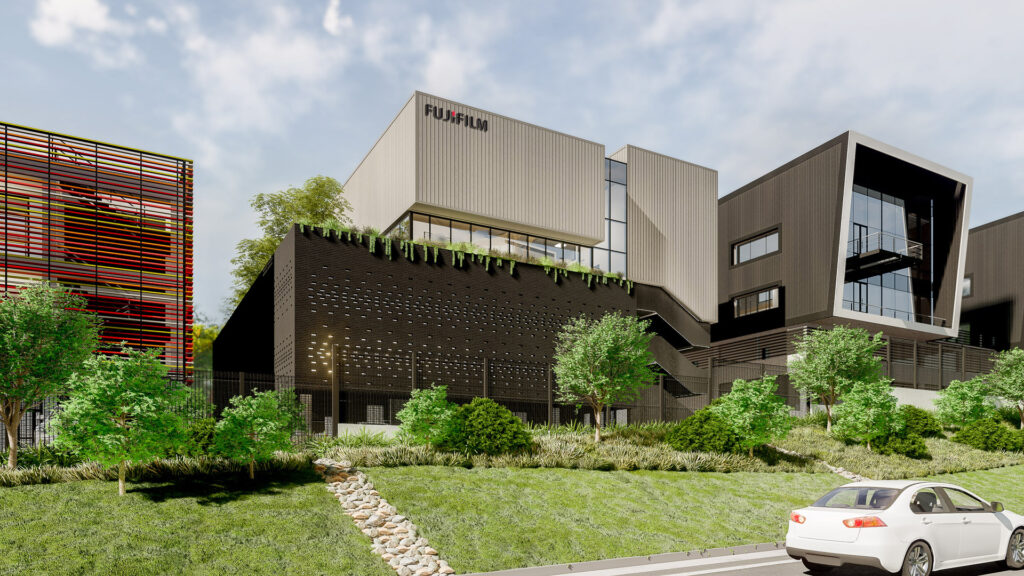 Fujifilm South Africa has turned the first sod of a development that will see the construction of a new head office in Sandton.
This forms part of the company's ongoing commitment to the country, following not only the opening of a new office and repair centre in Cape Town last year, but also in celebrating Fujifilm South Africa's ten year anniversary in South Africa.
Fujifilm's new head office will be located at 18 Holt Street, Sandton, Johannesburg, with construction expected to be completed in December of this year.
Once completed in December 2022, the five-story building will incorporate office space, a Fujifilm repair centre, and importantly, also the Fujifilm Technology Centre Africa.
Designed by Empowered Space Architects, the new Fujifilm head office will be constructed to fall in line with FUJIFILM Holdings' climate action targets: to produce net zero CO2 emissions by the fiscal year ending March 2041.
Fujifilm South Africa said it is working alongside green energy consultants to further investigate solutions to greenify the building, with, for example, the possibility of incorporating a vegetable patch on the roof of the building.
Fujifilm South Africa's Managing Director, Taro Kawano noted the significance of the new building.
"This year marks the tenth anniversary of Fujifilm establishing a subsidiary in South Africa, and what better way to reaffirm our commitment to the country than with the construction of this new head office in Sandton."
Kawano said he is excited about further serving local customers through the Fujifilm Technology Centre Africa, where there will be a training and demo centre available to help showcase the latest Fujifilm products and services.