Samsung Galaxy Z Flip3 5G Crowned One of TIME Best Inventions of 2021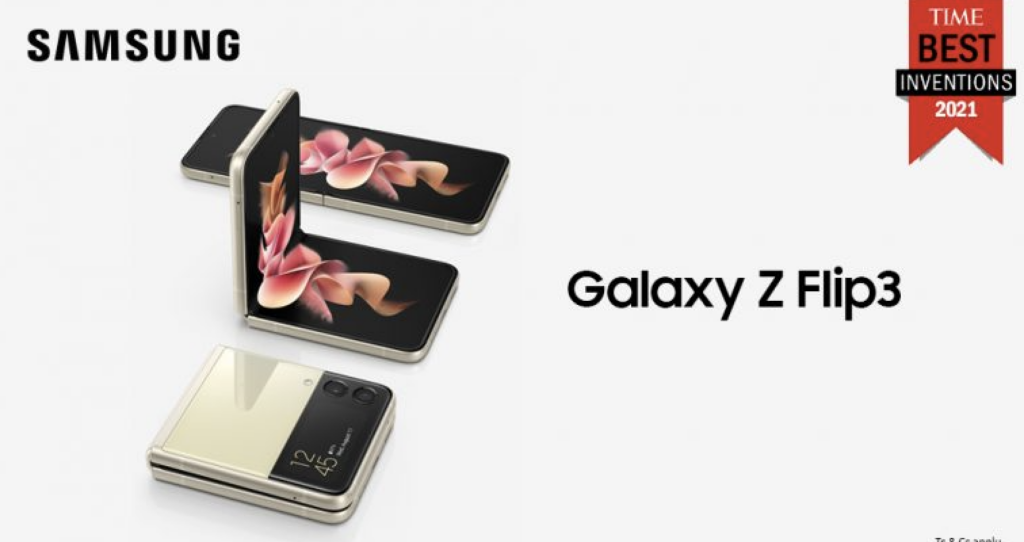 The Samsung Galaxy Z Flip3 5G has been recognised as one of the TIME Best Inventions of 2021.
The foldable device was named amongst TIME's 100 Best Inventions that are making the world better, smarter and a bit more fun.
To assemble its 2021 list, TIME solicited nominations from its editors and correspondents from around the world, evaluating each contender on key factors, including originality, creativity, efficacy, ambition, and impact.
Samsung said the Galaxy Z Flip3 5G fits right in thanks to its innovative, compact folding design, enhanced Cover Screen features and competitive pricing.
Justin Hume, Director: Integrated Mobility at Samsung South Africa said the company is honoured to be recognised by the illustrious line-up of experts assembled by Time and the reaction from consumers has been equally rewarding.
"With the Galaxy Z Flip3 5G we're redefining the possibilities with foldable smartphones to empower users with the flexibility and versatility needed for today's fast-paced world. The Galaxy Z Flip3 5G was designed to unlock new ways to maximise and enjoy every moment."
As noted by TIME, the "Galaxy Z Flip 5G is as compact as devices from two decades ago, only instead of a tiny display and physical dial pad, you get a vibrant 6.7-in. display – with another screen on the front cover so you can easily read messages or screen calls when it's closed."
The Galaxy Z Flip3 5G is available in a range of bold colour options and has been designed to allow personalised self-expression without limits, before it seamlessly fits back into your pocket.