100,000th Polo Vivo Rolls off the VWSA Production Line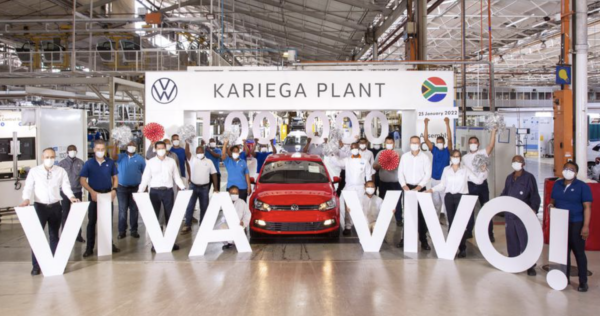 The 100,000th unit of the current Polo Vivo has rolled off the production line at the Volkswagen Plant in Kariga (formerly Uitenhage) in the Eastern Cape.
The milestone, which was achieved on Tuesday comes four years after the plant began manufacturing the current Vivo model in 2018.
VWSA began building the first generation Vivo from 2010 to 2017, with a total of 254 683 units built in this generation, this means the plant has built just over 354 000 Vivos to date.
The Vivo is built exclusively in Kariega for the South African market.
Ulrich Schwabe, Production Director at VWSA said the milestone means a lot to the team, both in Production and the rest of the company.
"Given the challenges of our industry and of the Covid-19 pandemic, this achievement is a proud moment that sets the tone for a successful year ahead."
The Vivo is one of two vehicles currently being built at the Kariega plant, the other being the Volkswagen Polo.
The Polos built in Kariega are exported to all right-hand-drive markets worldwide, while VWSA also supplements production for left-hand-drive markets.