Microsoft Unveils New Surface Devices , Mobile Phone & Accessories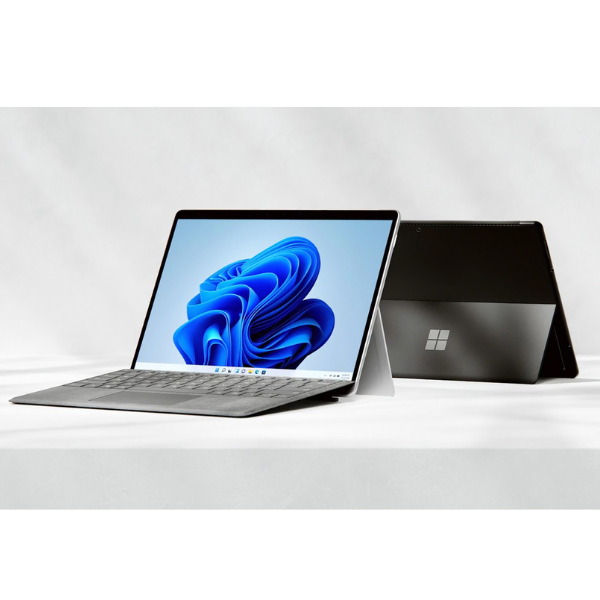 Microsoft has announced new Surface devices and PC accessories to diversify the Surface portfolio.
The Surface Event was the company's biggest yet with three new two-and-one tablets, a new convertible laptop, an adaptive kit that helps you seamlessly navigate Surface devices, and an updated dual-screen foldable phone.
Microsoft SA says details around local availability will be communicated soon.
Surface Studio Laptop
Microsoft says the Surface Laptop Studio brings you an evolution of Surface Book, a device with three different postures.
The Surface Studio features a 14.4-inch touchscreen display with a refresh rate of up to 120Hz, an 11th-gen Intel Core H35 i5 or i7 CPU, and features two GPU configurations: one equipped with an RTX 3050 Ti with 4GB of HDDR6 memory, while the commercial-only model includes an RTX A2000; both GPUs have 4Gb of GDDR6 memory.
The laptop also features a 1080p AI-powered smart camera, which Microsoft says will optimize exposure and lighting in addition to quad omnisonic speakers with Dolby Atmos.
The company says the device easily transitions from workstation mode, stage mode, and studio mode, the Surface Laptop Studio reimagines versatility and enables you to work the way you want.
Surface Laptop Studio also comes with built-in storage and charging for Surface Slim Pen 2 under the keyboard. 

Surface Pro X
The Surface Pro X includes a few configurations with either an SQ 1 or SQ 2 CPU, an SQ 1 Adreno 685 GPU, or SQ 2 Adreno 690, either an 8GB or 16GB LPDDR4x RAM, and three removable SSD options: 128GB, 256GB, and 512GB.
Microsoft also notes that the upcoming OS Windows 11 and built-in 64-bit emulation will allow the ARM-based device to run apps better, including Microsft Teams and Office and third-party apps like Adobe Photoshop.
Microsoft says this year's Surface Pro X includes all-day battery life, a 2280 x 1920 13-inch PixelSense touchscreen, and the signature kickstand that has become a noteworthy feature in the Surface Pro line. This year's model also includes a 5.0-megapixel 1080p webcam designed to automatically adjust the lighting conditions to reflect natural skin tones, according to Microsoft accurately.
Surface Pro X also includes an Eye Contact feature powered by machine learning and an onboard neural engine to allow you to adjust your gaze on video calls to appear like you're always looking at the camera.
Surface Pro X may already be on the market, but it will now be extended to new audiences with a Wi-Fi-only option at an affordable entry price.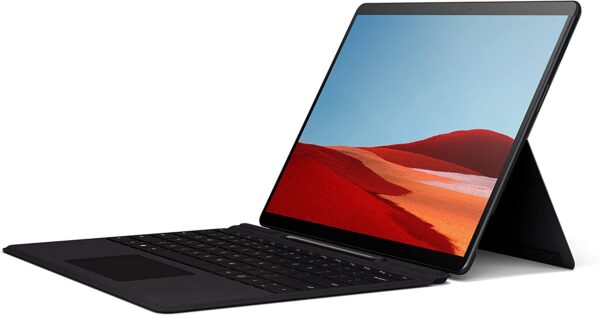 Surface Pro 8
Surface Pro 8 brings an entirely modernized redesign. Users get more screen on a high-resolution 13-inch display, with curvature updated to refine its profile and maintain an ultra-portable form factor. Surface Pro 8 features 11th Gen Intel Core™ processors, new port selection (notably two Thunderbolt ports), and next-step advancement on cameras and speakers. Its new Type Cover will pair perfectly with the Surface Slim Pen 2, with built-in storage and wireless charging.
Surface Duo 2 brings new and improved design to the Surface Duo line. Still emphasizing the ability to multitask, Surface Duo 2 features larger screens, increased durability, a dynamic triple-lens camera, lightning-fast 5G, and a spine that displays notifications when the device is closed. It will come in the colors Obsidian and Glacier.
Surface Pro 7+
Previously a commercial-only offering, is now available in the consumer channel. Surface Pro 7+ is ideal for customers looking for a classic Pro design equipped with the latest processors, increased battery life, removable SSD for data retention and LTE.
Surface Go 3 is the most portable Surface touchscreen 2-in-1, utilizing the same Surface Go design with more horsepower. This next evolution in the Surface Go product line has a faster Intel Core processors, all-day battery life, and built in Microsoft security. Optimized for digital pen and touch, the tablet-to-laptop versatility makes this device ideal for everyday tasks, homework, and play.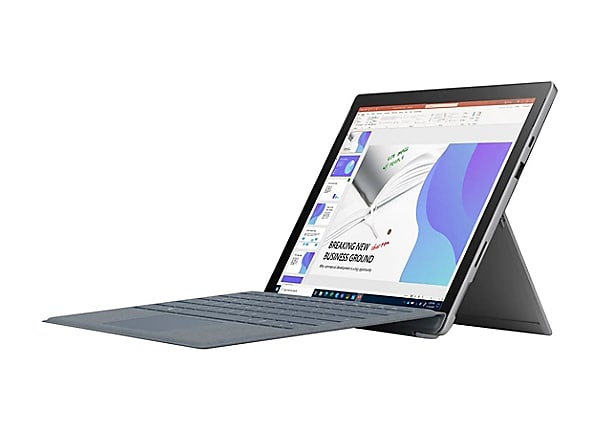 Surface Duo 2
Microsoft also announced its next Surface phone, the Duo 2 which was unveilded at the event.
The Surface Duo's successor keeps a lot of what made the Android-powered smartphone a unique foldable, such as the ability to run two Android apps concurrently.
The Surface Duo 2 features a larger screen measuring 8.3-inches powered by a Qualcomm Snapdragon 888 processor with 5G support and an NFC reader; the last two features were key features missing in its predecessor.
The phone will ship with Google's upcoming Android 11 operating system, which includes three storage configurations: 128GB, 256Gb, and 512GB, along with 8GB of DRAM LPDDR5 memory. Surface Duo 2 also consists of a new triple camera setup on the rear: a 16MP, f/2.2 Ultra Wide lens, a 12MP, f/1.7, OIS wide lens, and a 12MP, f/2.4, OIS Telephoto lens.
The Surface Duo 2 will include a preinstalled Xbox Game Pass App.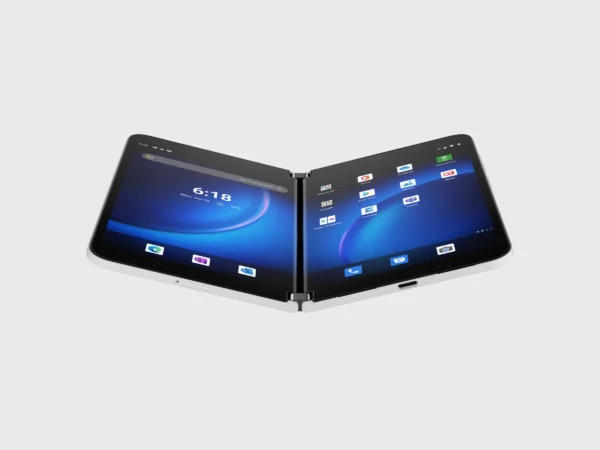 Microsoft also announced several new accessories, including:
Surface Slim Pen 2 has improved haptics and interaction feedback, giving you the feel of pen on paper. It can be stored and charged within compatible Surface devices, making inking easier anywhere.
Surface Adaptive Kit helps users adapt their Surface. While this tool can be used by anyone looking to adapt their Surface, the Surface Adaptive Kit was created to adapt Surface devices to those with low vision, blindness, and/or limited strength.
Ocean Plastic Mouse is 20% recycled and features a plastic designed by Microsoft, coming from oceans and beaches. This device comes plastic-free, completely recyclable packaging created from recycled materials.
Microsoft Modern USB-C Headset is certified for Microsoft Teams with high-quality audio and voice. Its lightweight design, meeting controls, and easy setup helps you stay connected and focused all day long