Fujifilm SA to Introduce Two New Cameras to South African Market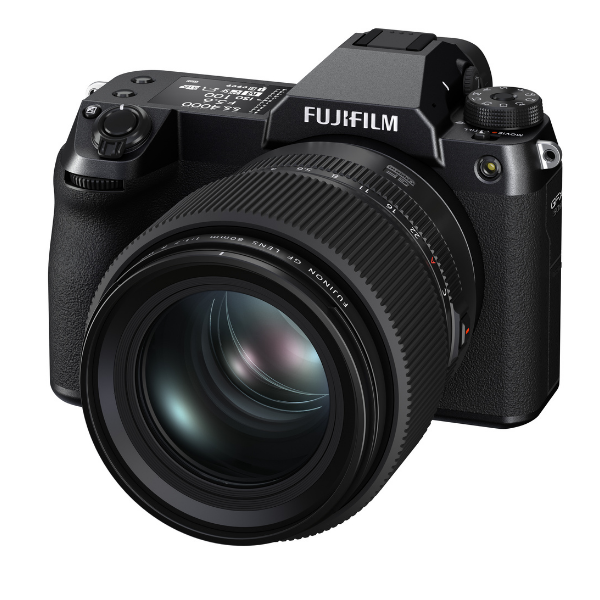 Fujifilm South Africa has announced that it will soon be introducing two more cameras to the local market, the GFX50S II large format camera and the X-T30 II X-series cameras.
Fujifilm GFX50S II
The mirrorless Fujifilm GFX50S II is the successor to 2017's successful GFX 50S. It packs a 51.4MP large-format sensor, able to capture every detail in sharpness across the frame, all in a highly portable body alongside built-in image stabilisation.
The GFX50S II's image sensor measures 55mm diagonally (43.8 mm x 32.9 mm) and is approx. 1.7 times bigger than a 35 mm full-frame sensor. This large size allows for a wide dynamic range and a high signal-to-noise ratio. The resulting image reproduces deep tonality and texture from shadows to highlights, delivering image clarity with minimal noise even when taken in low light.
Weighing approximately 900g and measuring 104.2mm high and 87.2mm deep, the GFX50S II is as comfortable in the field as it is in the studio. The casing is made of highly rigid magnesium alloy, while the body is weather-sealed at 60 locations to offer dust- and moisture-resistance and ability to operate in temperatures as low as -10℃.
The GFX50S II's five-axis image stabilisation mechanism allows photographers to use the camera in hand rather than cumbersomely mounted on a tripod.
Fujifilm also worked on the autofocus, with the GFX50S II now providing more accurate autofocus in Face / Eye Detection compared to the previous model, due in part to the excellent X-Processor 4 image processing engine.
The GFX50S II's Pixel Shift Multi-Shot function, capable of creating 200MP images free of false colour presentation. This function uses the camera's IBIS to shift the image sensor by 0.5 pixel to incrementally record 16 RAW images and combine them into a single Digital Negative (DNG) RAW file, producing an ultra high-definition 200MP image.
The Fujifilm GFX50S II price, set to retail in the region of only R83 000 when it arrives in South Africa in October 2021.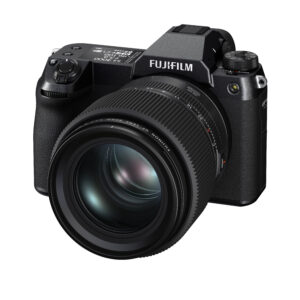 Fujifilm X-T30 II
The follow-up to the popular X-T30 (released in 2019), the new model inherits the same compact body, but improves on high-speed AF performance and image quality equivalent to the flagship Fujifilm X-T4.
The X-T30 II is equipped with the 26.1MP X-Trans CMOS 4 sensor and the X-Processor 4 high-speed image processing engine to enable advanced phase-detection AF across the frame (approximately 100%). The X Series' fastest AF speed of 0.02 seconds is coupled with an impressive AF tracking performance to capture decisive photo opportunities. This while it's able to focus in near darkness at -7.0EV, achieved when the camera is mounted with the Fujinon XF50mmF1.0 R WR lens.
What's more, the camera delivers blackout-free burst shooting at up to 8fps in the mechanical shutter mode and up to 30fps in the electronic shutter mode.
With new updates to the AUTO mode, no more fiddling is needed seeing that the camera automatically identifies the type of shooting scenes based on whether there are people in the frame and other data such as color information and light source distance
It's not just for stills that the X-T30 II is a top performer, since the camera uses the amount of data equivalent to 6K to generate 4K video to assure high resolution. It can output 4K/30P video at 8 bit 4:2:0 onto an SD card, and 4K/30P video at 10 bit 4:2:2 to HDMI. Furthermore, it now supports Full HD/240P high-speed video, capable of replaying a momentary action of a fast-moving subject in slow motion in up to 10x. All this can be viewed on the high-resolution 1.62-million-dot LCD monitor on the rear panel, an upgrade from the previous model's 1.04 million.
The X-T30 II comes with 18 Film Simulation modes, including "Classic Neg," ideal for street photography, and "ETERNA Bleach Bypass," which faithfully simulates the film processing technique of the same name.
The Fujifilm X-T30 II will be arriving in South Africa in October and will retail in the region of R15 500 for the body, or R21 500 with the 18-55mm lens.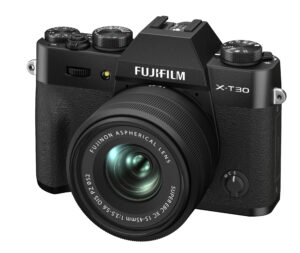 New Generation X-mount lenses
Fujifilm X Series shooters will be pleased about the addition of two more lenses to the lineup of interchangeable XF lenses, known for their outstanding image quality.
The Fujinon XF33mmF1.4 R LM WR is a new-generation large-aperture prime lens that delivers exceptional image sharpness even when wide open at F1.4. With a focal length equivalent to 50mm in the 35mm film format, it is an essential new-generation lens for all X Mount users. Expected in November, the XF33mmF1.4 will cost in the region of R13 000.
Fujifilm users looking for a bit of a wider angle will find the Fujinon XF23mmF1.4 R LM WR lens appealing. The lens delivers fast and highly accurate autofocus in both stills and video to accommodate any shooting situation and should land locally in November for an approximate R15 000 retail price.