Samsung Hosts Virtual Event – "Samsung Networks: Redefined"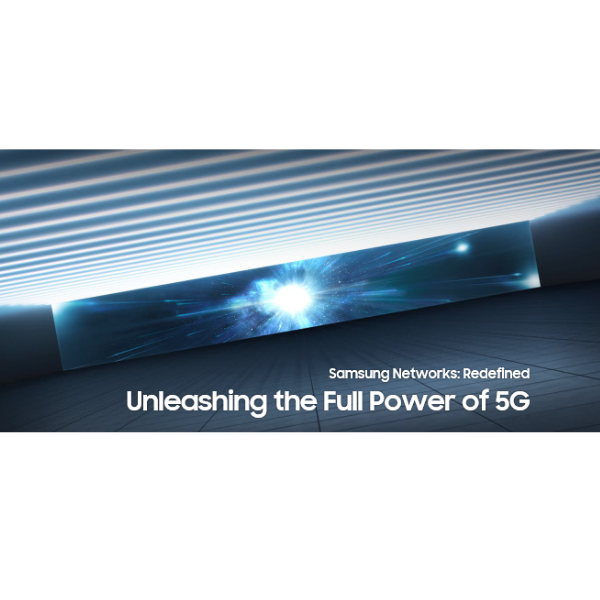 Samsung has shared its 5G vision and latest network innovations at "Samsung Networks: Redefined."
This was a virtual event where the Samsung Networks leadership team presented an overview of Samsung's notable 5G accomplishments and new solutions driving network transformation.
At the event, Samsung Networks highlighted key developments in its global expansion, which includes delivery of over four million 5G-ready radios around the world.
Samsung focused on how it is advancing virtualisation to drive next-generation networks, and leading 5G radio innovation by embedding its radios with the company's latest in-house chipsets.
Justin Hume. Director: Integrated Mobility at Samsung South Africa says the company is delighted to discuss the infinite possibilities of wireless technology, as it continues the 5G journey, and pave the way towards the next phase of 5G.
"Samsung's 5G vision includes bringing together the best global expertise and technical insights that can help operators and consumers take full advantage of 5G benefits."
The following are key areas of advancement that Samsung Networks leadership covered at the virtual event:
Virtualisation
Virtualisation of an entire network from Radio Access Network (RAN) to Core will offer multiple benefits to operators, bringing greater efficiency, scalability and flexibility in network management, as well as easier upgrades through software implementations.
5G Radios
Samsung has been pioneering 5G technology to support RAN solutions for more than a decade, through research, standardisation and commercial rollouts of its highly competitive 5G solutions.
Private Networks
Samsung has the capability to build reliable and secure private networks, leveraging its comprehensive solutions portfolio. The company's industry-leading 5G solutions offer a resilient backbone to private 5G networks, introducing use cases such as smart factories (Link) and a real-time 4K video monitoring system (Link).
6G Future Vision
As part of its networks overview, Samsung Networks: Redefined shares Samsung's vision of 6G technology, and the world it will help create. Samsung recently explored the potential of the Terahertz (THz) spectrum application for 6G wireless communications, demonstrating an end-to-end 140GHz wireless link using a fully digital beamforming solution (Link).
Through ongoing research and development, Samsung drives the industry to advance 5G networks with its market-leading product portfolio from fully virtualised RAN and Core to private network solutions and AI-powered automation tools.
The company is currently providing network solutions to mobile operators that deliver connectivity to hundreds of millions of users around the world.