[WATCH] Suzuki Baleno Review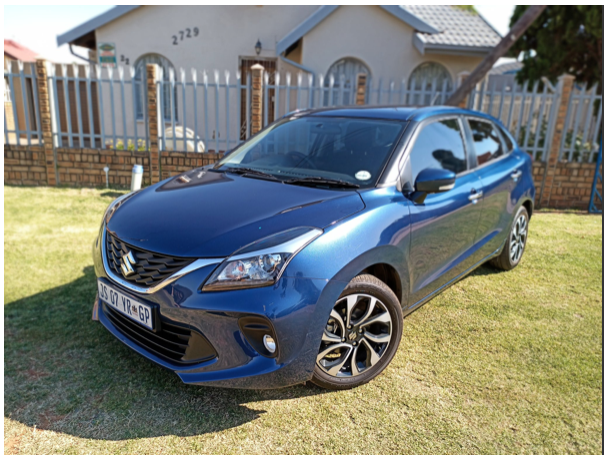 Suzuki's cars are known for their build quality and reliability.
In Suzuki South Africa's product line-up, the Baleno is one of three hatchbacks running alongside the Celerio and Swift.
The Baleno is fun and exciting, I was overwhelmed when the car was delivered to me with Michael from Suzuki saying, "I love this car, it's my baby." And how right he was. I love this car.
The Suzuki Baleno boasts an attractive grille which has a typically Suzuki visage.
It has a deep boot with a capacity of 355L, but can expand to a maximum of 1085L when the boot cover is removed and the rear seats folded flat.
The Baleno GLX I tested has a host of features to make it count in a sea of competitive rivals including a spaced cabin with comfortable cloth seats, electric windows and mirrors, a 6.2-inch Pioneer infotainment system and a small 4.2-inch information screen in the instrument cluster sited between the speedometer and the rev counter.
Apart from giving the necessary trip-computer information, ambient temperature and average speed, this secondary screen also offers a graphic display of the power and torque supplied from the moment you start the car.
The Baleno GLX is light on fuel. Over the last week I covered about 200km going to work at Radio Islam studios in Lenasia and also running around Town and returned a scarcely believable 4.7 litres/100km.
The 1.4-litre naturally aspirated engine offers 68kW and 130Nm, all sent to the front wheels via a five-speed manual gearbox.
The Baleno 1.4 GLX manual retails for R259 900. The Price includes 5yr / 200 000km promotional warranty and also Includes a 4-year / 60 000km service plan.
The Baleno GLX I tested was coated in the Stargaze Blue Pearl Metallic, a breath taking colour just like the car itself.
Watch the review of the Suzuki Baleno on You Tube