Smartphone comparison: Huawei Nova 10 Pro vs Samsung Galaxy S22 vs Oppo Reno 8 Pro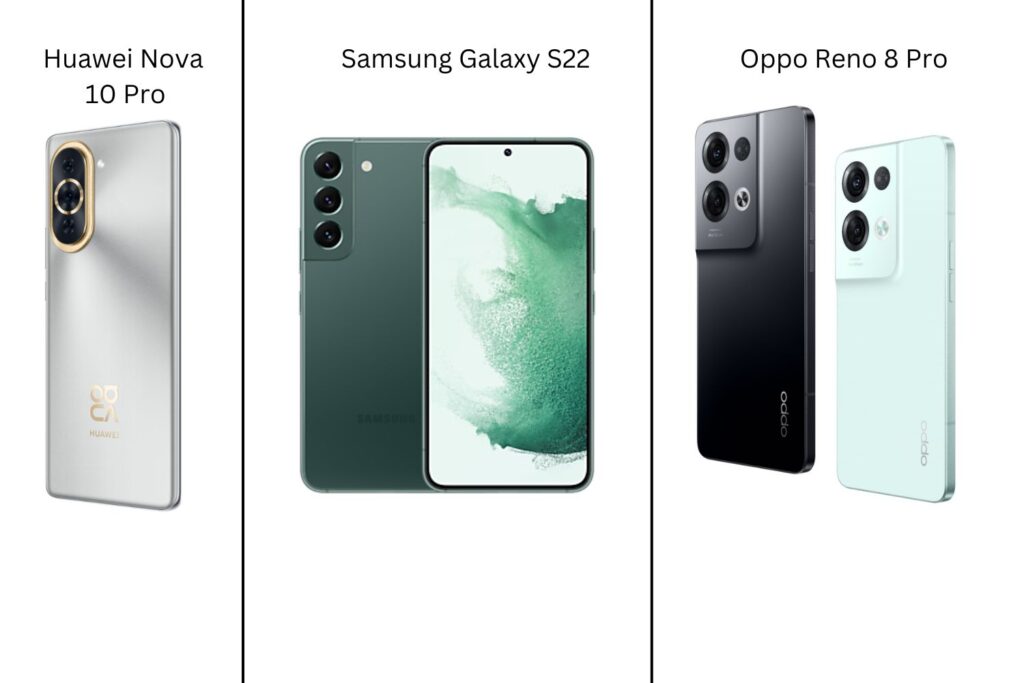 Comparing flagship smartphones is no doubt an entertaining match-off.
It reveals who has managed to come up with the coolest and most advanced new features, but these flagship smartphones come with premium price tags.
Luckily, over the past few years, we have seen an onslaught of flagship-killers, or what we call trendy flagship smartphones that promise cutting-edge features and excellent value for money.
Here we will compare three newly launched smartphones – the HuaweiNova 10 Pro, Oppo Reno 8 Pro and the Samsung Galaxy S22.
WATCH the full comparison video