Athan Pro a Must Have App for iOS & Android Devices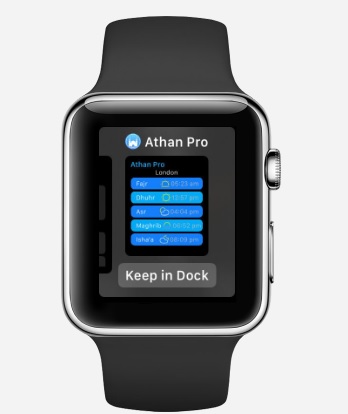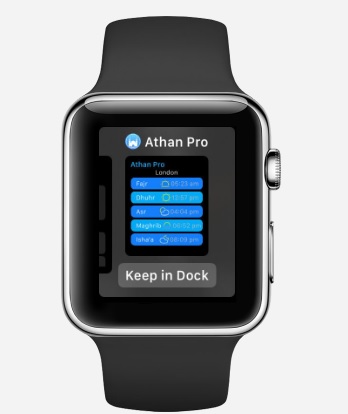 While Al Fajr watches are amazing in providing prayer times, qiblah directions and other functions, the Apple watch provides similar if not better features with a number of Apps available in the Apple App store.
One particular prayer app that is available for both the iPhone iPad and Apple Watch is Athan Pro by Quanticapps.
According to Apple's App Store, Athan Pro is known as the best mobile app for athan and prayer times used by millions of people around the world.
The app features accurate prayer times for all the madhab's (Islamic Jurisprudence), Qur'an, Tasbeeh, Islamic calendar including a compass to locate the Qiblah.
What's exciting about the app is the pop up feature on the Apple Watch that notifies the user that the time for a particular prayer has set in.
Other features include Islamic wallpapers, different Athans from across the world, Hajj and Umrah step by step, Islamic greetings cards and locations of Masajid and halaal restaurants that people can visit.
While the App is free, there is a paid version for R 99 that unlocks many other features including completely removing all the ads, wallpapers and Athan sounds.
The Athan Pro is also available for Android devices.