Crime Stories Among Top Books at Exclusive Books this February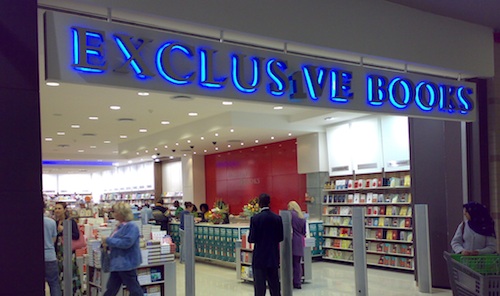 Exclusive Books have 22 exciting fiction, non-fiction, young adult and children's titles on their recommended reading list.
Murder and mystery features in three highly original titles in February.
Iconic crime writer Agatha Christie features in The Christie Affair and explores what her real-life 11-day disappearance was really about, Death of the Trans-Siberian Express is steeped in Soviet quirkiness.
Cain's Jawbone offers a fiendishly difficult literary mystery that you as the reader solve by tearing out pages and sorting clues – It has become quite the social media phenomenon despite being published in 1934
Batya Bricker, Exclusive Books Marketing, Loyalty and Procurement General Manager said the unusual reads will "feed your passion for crime-stories in the freshest of ways."
There are 10 fiction titles for February including Again, Rachel by Marian Keyes, Cain's Jawbone by Ernest Powys Mathers and the Discovery of Love by Nthikeng Mohlele among others.
Among the non-fiction titles, Deep Collusion by Athol Williams exposes greed and corporate corruption and lifts the lid on foreign profiteering and the weakening of South Africa's public institutions, it also highlights the lonely burden of the whistleblower and the great personal cost of telling the truth in the face of overwhelming pressure.
Why Has Nobody Told Me This Before? by Dr Julie Smith is smart, insightful, and warm. Dr. Julie is both the expert and wise friend we all need.
There are also you adults and children's titles including Here's To Us by Adam Silvera, Luntu Masiza Tells the Truth by Penny Lorimer is a series of emails written by Luntu Masiza to his grade 11 English and History teacher, Mr Bali, to fulfil a school-holiday assignment and The Swim Team by Catherine Jarvis is the story of sixteen-year-old Khetiwe who is given a swimming scholarship to a private school where she bumps up against Farrah, the swimming captain.
Under the current Lockdown 1 Covid-19 restrictions Exclusive Books are hosting limited real life book launches – However, Exclusive Books are still hosting authors on webinars and everyone who is signed up for fanatics will receive news about events.
You can order books from Exclusive Books by going instore at one of their 42 branches, online, phone and Uber Eats!
All 25 titles are presented on dedicated Exclusive Books Recommends display units where the books are grouped together with shelf talkers in-store for the entire month of the Fanatics members also earn a whopping 200 bonus points on their purchases from the list during February.