Highly Recommended Exclusive Book Reads for March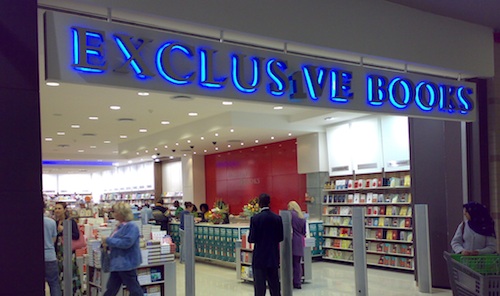 If you love reading, then you will be glad to know that Exclusive Books is showcasing 16 fiction titles for the month of March.
Batya Bricker, general manager: Exclusive Books marketing, retail, procurement said the success of Exclusive Books Recommends (EBR) continues to impress.
"Customers love the quick reference it offers in-store, and Exclusive Books' market share of EBR titles is, for the most part, exceptionally high, particularly in their months of release – illustrating our strength in identifying what's hot and giving customers the inside track. To build on the popularity of EBR and to enhance our offering in children's books, this month we are launching EBR for kids. Now children's books will have their very own, stand-alone list of recommended books."
Exclusive Books has over 35 non-fiction, young adult and children's titles on its recommended reading list this month. All are available in store at one of its 42 branches, online, phone and Uber Eats.
All titles are presented on dedicated EBR display units where the books are grouped together with shelf talkers in-store for the entire month of the promotion.
Fanatics members also earn a whopping 200 bonus points on their purchases from the list during March.
Starting with fiction, escapist, charming and introducing a truly original heroine, The Maid by Nita Prose is a story about how the truth isn't always black and white – it's found in the dirtier, grey areas in between.
In The Atlas Six by Olivie Blake candidates are recruited by the mysterious Atlas Blakely, they are told they must spend one year together to qualify for initiation. They will be permitted access to the Society's archives and judged on their contributions to arcane areas of knowledge. Only five will be initiated. One will be eliminated. If they can prove themselves to be the best, they will survive.
Mary Beth Keane was instantly taken in by Black Cake by Charmaine Wilkerson.
This is multi-generational tale of identity, family, and the lifelong push and pull of home. This novel has a tremendous heart at its centre, and readers can feel its beat on every page.
An extraordinary debut. Véronique Tadjo's In the Company of Men is more than a story about Ebola. This novel, elegiac and sorrowful, is also an affirmation of the cycle of life and nature's important place in it. What do the living owe to the dead? What do they owe to the earth, which both protects and punishes? Tadjo offers us her powerful, luminous answers in this book.
This is the list of books featured by Exclusive Books for March.
Fiction
The Maid by Nita Prose.
The Atlas Six by Olivie Blake.
Black Cake by Charmaine Wilkerson.
In the Company of Men by Véronique Tadjo.
The Couple at the Table by Sophie Hannah.
Chasing Marian by Amy Heydenrych, Qarnita Loxton, Pamela Power and Gail Schimmel.
Lucky by Marissa Stapley.
The Milk Tart Murders by Sally Andrew.
Our Lady of the Nile by Scholastique Mukasonga.
The Paris Bookseller by Kerri Maher.
Serpent Crescent by Vivian de Klerk.
The Gifts by Liz Hyder.
To Paradise by Hanya Yanagihara.
Two Tons o' Fun by Fred Khumalo.
Violeta by Isabel Allende.
Vlam by Sidney Cilroy.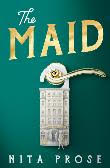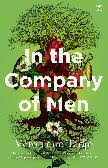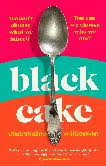 Non-Fiction
Adulting 101 by Jen Thorpe.
Spoilt Ballots: The Elections that Shaped South Africa, from Shaka to Cyril by Nick Dall and Matthew Blackman.
Better Choices: Ensuring South Africa's Future by Greg Mills.
The Business Builder's Toolkit by Nic Haralambous.
Greenlights: Your Journal, Your Journey by Matthew McConaughey.
Guns and Needles: A journey into the heart of South African sport's steroid and drug culture by Clinton van der Berg.
Influence is Your Superpower by Zoe Chance.
Run for the Love of Life by Erica Terblanche.
Smartwoman: How to gain financial independence and create wealth by Sylvia Walker.
The Tyranny of Growth: Why capitalism has triumphed in the West and failed in Africa by Malcolm Ray.
Children
Ages one to six
Dr. Seuss's Sleep Book: New Edition by Dr. Seuss.
The Tale of Peter Rabbit: Birthday Edition by Beatrix Potter.
You Are a Wish by Jaco Jacobs.
Ages six to 13
Anderkant die blou by Zelda Bezuidenhout.
Diary of a Wimpy Kid: The Deep End by Jeff Kinney.
Goodnight Golda by Batya Bricker.
The Little Prince by Antoine de Saint-Exupéry.
Tekkies by Jaco Jacobs.
The Soul Prophecy by Chris Bradford.
Unplugged by Gordon Korman.
The Violet Veil Mysteries: A Case of Misfortunes by Sophie Cleverly.
Teens & YA
Just Our Luck by Julia Walton.
Crescent City (Book II): The House of Sky and Breath by Sarah J. Maas.
At the End of Everything by Marieke Nijkamp.