Highly Recommended Exclusive Books Reads for April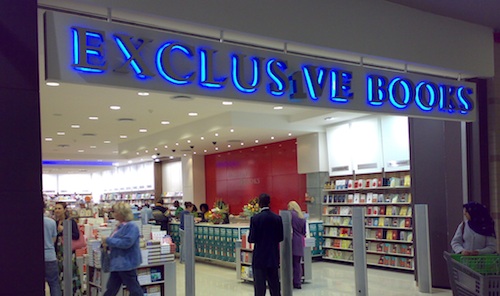 Exclusive Books have tempting holiday reads of fiction, non-fiction, young adult and children's titles on the recommended reading list for April.
The book are available instore at one of their 42 branches, online, phone and Uber Eats.
Batya Bricker, Exclusive Books Marketing, Loyalty and Procurement, General Manager said April is tome to indulge in an interesting book.
"We are so lucky that April is full of long weekends and public holidays, because readers are sure going to need the time and space to dip into the richest feast of fiction we have seen this year. Lessons in Chemistry, Booth, The Man Who Loved Crocodile Tamers and more – each more spectacular than the next – they are all contenders for my book of 2022 (and yes, it's only April).
"Quirky characters, beguiling stories both real and imagined, colourful plots and memorable backdrops, this is the finest fiction has to offer," said Bricker.
All titles are presented on dedicated Exclusive Books Recommends display units where the books are grouped together with shelf talkers in-store for the entire month of the promotion.
Fanatics members also earn a whopping 200 bonus points on their purchases from the list during April.
Starting with fiction, author Quraisha Dawood of Stirring the Pot dives into the swirl of madams and maids, women and their husbands, children, grandchildren, and in- laws, a world bristling with life and vitality, amid judgements and forgiveness, secrets and lies, expectations and disappointments.
The Dictator's Wife by Freya Barry is a fascinating exploration of absolute power, female agency and the complexities of complicity. Atmospheric, claustrophobic and elegantly written
In The Man Who Loves Crocodile Tamers by Finuala Dowling, Gina knows hardly anything about her father apart from the fact that he was once engaged to Koringa, a crocodile tamer, and that he is buried in an unmarked grave. In between shifts at a call centre, with doubt always looking over her shoulder, she works on a novel about him, ultimately drawing back the curtain on a complex, sad but also funny and enchanting life.
Fiction: There are 13 fiction titles for April.
A Terrible Kindness by Jo Browning Wroe
Booth by Karen Joy Fowler.
Dark Horse by Gregg Hurwitz's
Daughter Of The Moon Goddess by Sue Lynn Tan
The Dictator's Wife by Freya Barry
The Language of Food by Annabel Abbs
Lessons of Chemistry by Bonnie Garmus
Little Wartime Library by Kate Thompson
Stirring the Pot by Quraisha Dawood
Love Marriage by Monica Ali
Run. Rose, Run by Dolly Parton with James Patterson
The Man Who Loves Crocodile Tamers by Finuala Dowling
Young Mungo by Douglas Stuart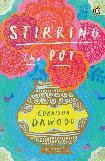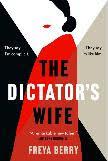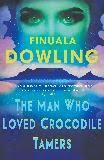 In Non-Fiction titles this, month, Abundance by Deepak Chopra offers a simple seven-step plan to help you reset your focus, become the agent of your own life and strive for life's unbounded possibilities.
The Bretrayal of Anne Frank author Rosemary Sullivan introduces us to the investigators, explains the behaviour of both the captives and their captors and profiles a group of suspects. All the while, she vividly brings to life wartime Amsterdam: a place where no matter how wealthy, educated, or careful you were, you never knew whom you could trust.
Better Choices Ensuring South Africa 's Future by Greg Mills is a must-read, accessible and skilful account of South Africa's socio-economic challenges, policy and governance choices.
Non-Fiction: There are 14 non-fiction titles in April.
I Recce, volume 3 – Through Stealth Our Strength by Alexander Strachan
Abundance by Deepak Chopra
The Bretrayal of Anne Frank by Rosemary Sullivan
Better Choices Ensuring South Africa 's Future by Greg Mills
Eight Paradoxes of Great Leadership by Dr. Tim Elmore
In The Shadow of the Mountain by Silvia Vasquez-Lavado
Liberalism and Its Discontents by Francis Fukuyama
Ten Cities by Paul Strathern
Too White to be Coloured, Too Coloured to be Black by Ismail Lagardien
Unforgiven by Liz McGregor
Witnessing by Pie-Pacifique
Rebel by Rahaf Mohammed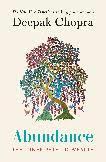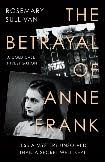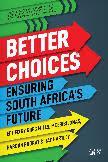 Exclusive Books recommends for children – There are two titles in the 0 – 5 children's category.
Marmalade the Orange Panda by David Walliams
Wonderfully Made by Tshwanelo Serumola
There are 3 titles in the 6 – 13 age category.
Shockwave by Wilbur Smith
The Lion Above the Door by Onjali Q. Rauf
What's New, Harper Drew? By Kathy Weeks
The last 5 titles are Teens and Young Adult
Anatomy by Dana Schwartz
In One Of Us Is Lying (TV Tie In) by Karen M. McManus
Mieke 2: Spikkelsterre op Mtwana deur Christien Neser
The Bone Spindle by Leslie Vedder
The Sky is Everwhere by Jandy Nelson