Exclusive Books: The Revival of South African Book Festivals and Events Post Covid!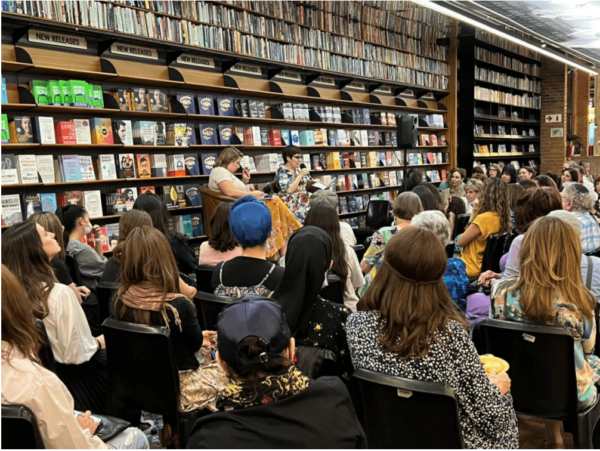 Exclusive Books and the Revival of Book Festivals and Events Post Covid!
"Reading is generally a solitary pursuit. The magic in a book festival or event, is that it makes reading a shared and sharing activity."
With the lifting of the Covid-19 state of disaster, Exclusive Books has revived its book events which included launches of new books, in conversation events, readings, signings and book parties.
Batya Bricker, Exclusive Books Marketing, Loyalty and Procurement General Manager said the revival of book events and festivals is encouraging.
"It illustrates the resilience of the South African book industry against all odds. We are seeing a flood of book launches in our stores, and the revival of book festivals around the country."
As South Africa's eminent book retailer, Exclusive Books said it feels a social and moral obligation to ensure that the festivals and events revive, keep going and staying strong. They are an important part of the cultural fabric of society.
Therefore, Exclusive Books has come out of "survival mode" and have dedicated considerable resources – time, money, expertise and other resources – to stimulate as many sectors of the reading industry as possible.
Exclusive Books has contributed to a variety of book-related causes – in many cases as the keynote sponsor – in different areas of the book community.
These include:
Sponsorship of the thrilling Kids Lit Quiz and Pendulani, as well as the book theatre programme Hooked on Books, that focuses on igniting excitement for reading amongst younger readers.
Franschhoek Literary Festival and Kingsmead Book Festival bring a sense of event and a touch a glamour to the South African book scene.
The Sunday Times Book Awards and Ibby Award stimulate interest in the art of writing, creating and publishing books.
As soon as Covid restrictions allowed, Exclusive Books saw a burgeoning of book launches and events booked in their stores – as many as 60 in one month!
There is nothing quite like a bookstore as a venue – it has atmosphere, charm and presence all on its own. No need to dress the space or add masses of flowers for a sense of occasion.
Exclusive Books said it is trying to use events as a reason for people to visit and revisit their stores, and in so doing, hope they will discover something delightful they just can't live without.