Oppo partners with Rain to offer 5G Routers in SA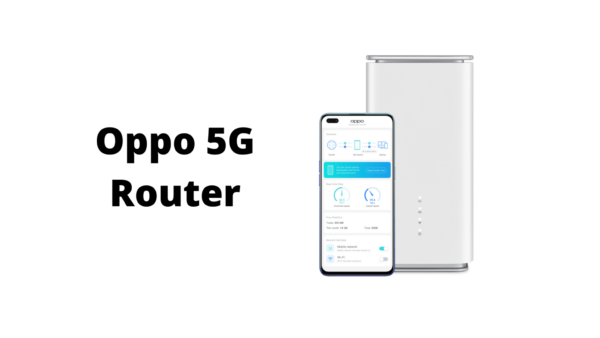 Smartphone brand Oppo is partnering with Rain 5G and data-only network to offer customers its new 5G CPE routers.
Oppo said it aims to offer users an amazing 5G network connection experience and has expanded its product range in South Africa with the 5G CPE T1a router as it continues to grow its Internet of Things (IOT) portfolio.
Liam Faurie, Head of Operations & Go-to Markets of OPPO South Africa said the company
continues to build its IOT product range and ecosystem.
"We will continue to combine cutting-edge technologies with aesthetically appealing designs to help consumers attain intelligent and enjoyable lives. 5G is a foundational component of the Fourth Industrial Revolution (4IR) and Oppo will continue to bring in 5G products to ensure smoother and faster connections."
Available exclusively on the rain network at launch, the 5G CPE T1a rings true to the OPPO brand with a huge emphasis on design.
The routers are white, characterised by its cube design with no visible antennas as they are internal. It has a clean yet simple interface with LED lights to indicate the status of 5G, 4G, WiFi and Power.
The router is powered by Qualcomm's Snapdragon X55 flagship 5G chipset. Customers can download content ten times faster on 5G when compared to a 4G connection, and downloading a 2GB HD movie will take a few seconds.
The router supports the latest WiFi 6 standard that is capable of higher stream rates and a wider range, so you can work from anywhere.
Customers simply insert their 5G rain SIM card into the router to unlock super-fast connectivity to mobile phones, tablets, computers and any other device with no 5G capabilities to enjoy the same high speeds.