Asus unveils new gaming keyboards, headphones & BIOS support for 5000 and 4000 series AMD Ryzen CPUs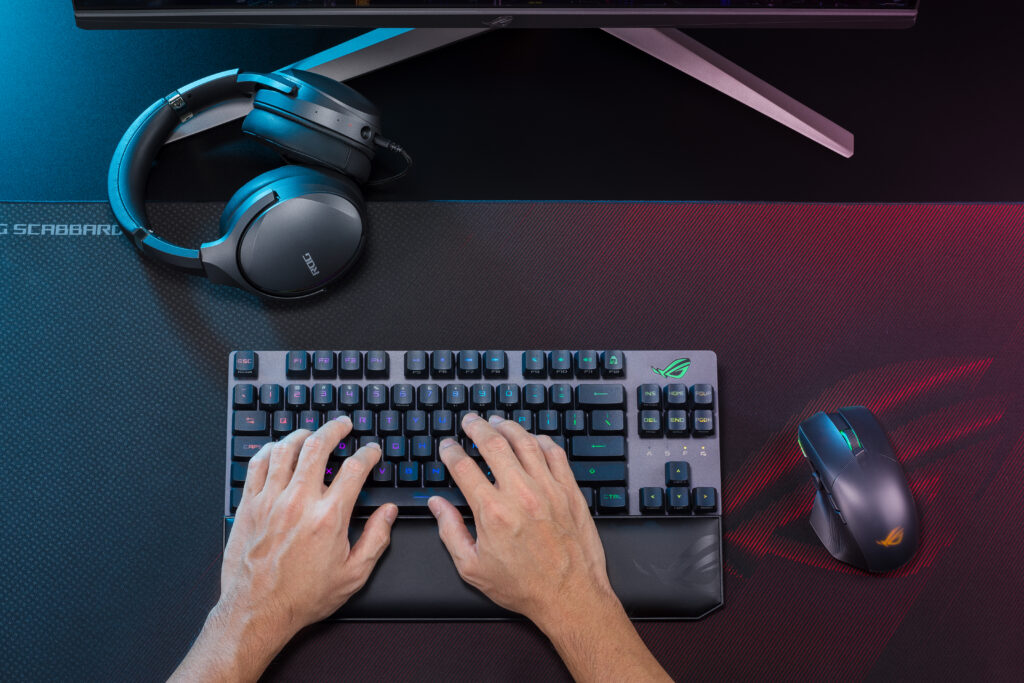 Asus has announced BIOS support and updates readying a range of motherboards for a new wave of 5000 and 4000 series AMD Ryzen CPUs.
To accompany the new Ryzen 7 5800X3D, which features a special 96 MB L3 cache, AMD has released AGESA Version 1.2.0.6b to improve system performance.
Asus said many 500, 400, A320 and X370 series motherboards already have BIOS updates featuring this new Agesa build, and all remaining models that are compatible will receive corresponding BIOS updates by March 25.
"All other CPUs in this wave will be recognized by 400 and 500 series Asus motherboards via pre-existing BIOS updates — also featuring AGESA version 1.2.0.6b — that can be downloaded from the ASUS Support website.
The company also announced Strix Scope RX TKL Wireless Deluxe and Strix Scope NX Wireless Deluxe, the first wireless keyboard offerings in the Strix Scope series.
Asus said these latest models feature versatile tri-mode connectivity ― wired USB, 2.4 GHz wireless and Bluetooth ― along with classic Strix Scope features such as the Quick Toggle function plus Stealth and extended Ctrl keys.
Both keyboards feature ROG PBT doubleshot keycaps and exclusive ROG-developed switches designed to provide unmatched keystroke feel.
Asus said the ROG Strix Scope RX TKL Wireless Deluxe has a tenkeyless form factor that takes up minimal space on a desk, leaving more room for a gamer's mousing hand; so it's perfect for players who use low mouse-sensitivity settings for added precision.
"The compact design also makes it easier when it's time to stow the keyboard into a backpack to take it to a LAN tournament."
ROG Strix Scope RX TKL Wireless Deluxe and NX Wireless Deluxe will be available from May 2022 in South Africa from leading Asus resellers.
With gaming comes great headphones.
Asus also showcased the Cetra True Wireless, the first-ever true wireless ROG gaming headphones.
Asus said the headphones delivers immersive in-game audio and music which feature Hybrid Active Noise Cancelation (ANC) technology and low-latency wireless performance, ensuring gamers are treated to impeccable audio with little-to-no latency for completely synchronized audiovisuals in competitive gaming.
ROG Cetra True Wireless users can enjoy up to 5.5 hours of use on a single charge, with the bundled charging case providing an additional 21.5 hours of listening time for up to 27 hours of total battery life.
And to keep downtime to a minimum, built-in quick-charge technology provides users with up to 1.5 hours of listening with just a 10-minute charge. The charging case can be charged via USB-C or compatible wireless chargers.
ROG Cetra True Wireless has an IPX4 rating and is splash-resistant, allowing users to use it rain or shine.
ROG Cetra True Wireless headphones will be available from May 2022 in South Africa from leading ASUS resellers.